So, you live in a cold climate, and you want a wireless doorbell.
You may also be concerned that you are putting something electrical outside and exposing it to the elements.
We recommend…
Physen Model CW Wireless Doorbell – Excellent For Cold Weather!
This Physen wireless doorbell will work in a temperature range of between -22°F to 158°F (-30°C to 70°C), perfect for cold weather!
I am sure you already know, the part you need to put outside is the push button, otherwise known as the transmitter. You need a wireless doorbell option that will not break as soon as the mercury drops too low!
What you need to know is the working temperature range of the wireless doorbell receiver. Even if you own one of the best wireless doorbells, you still need to know if it has been rated to work in the extreme cold or even the extreme heat.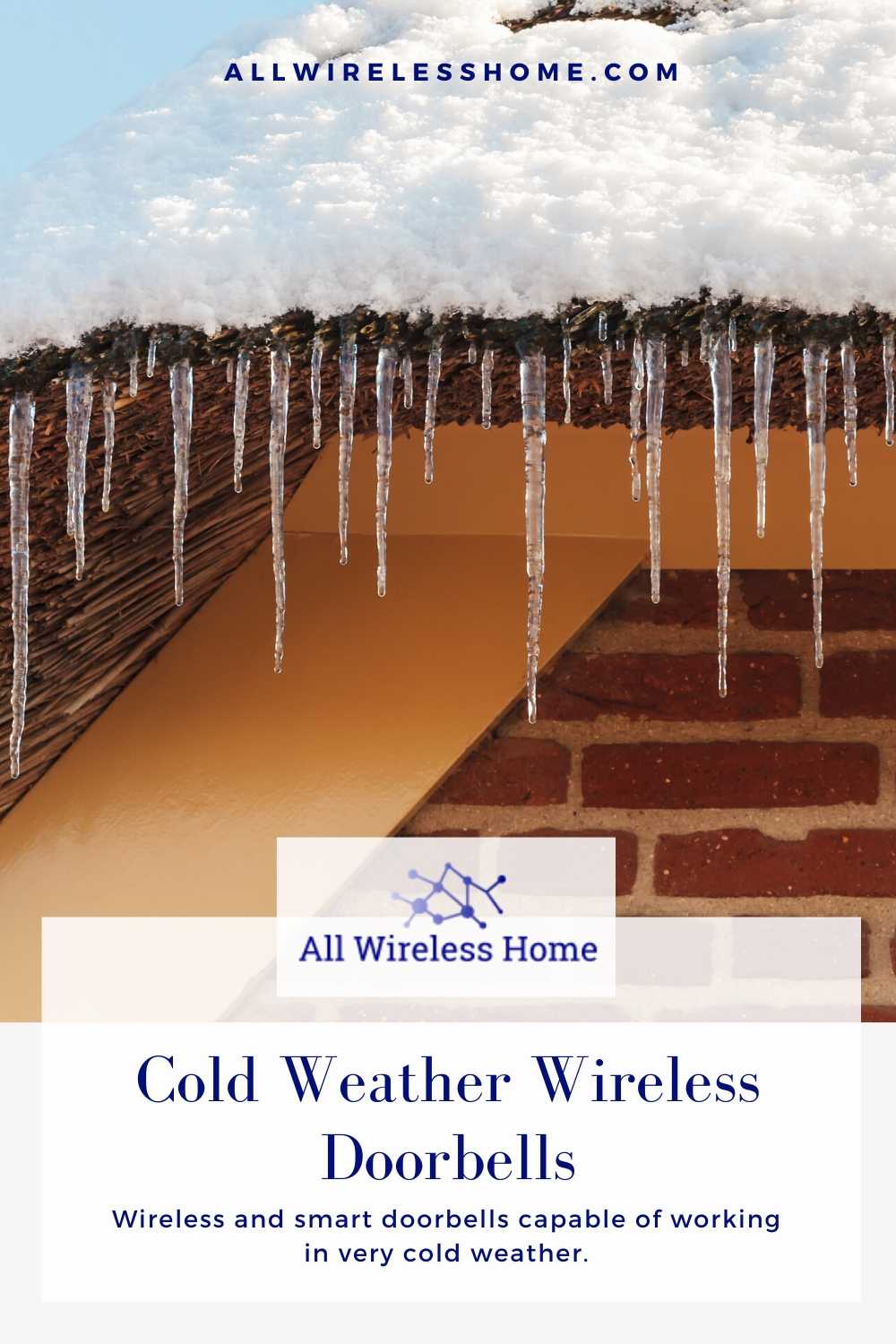 ---
Best Cold Weather Wireless Doorbells
Suppliers of any electrical items will ensure any instruction manuals, or even the device themselves will have the operating temperature range clearly marked, but why is it needed?
---
Bad Reviews!
Out of the many reasons, this one is self-explanatory!
They don't want the device malfunctioning, and therefore you get a bad impression of them as a supplier!
Imagine the first ten people to buy a newly released wireless doorbell live in Canada, where (in some parts) the temperature regularly reaches a very, very low level.
Each one of them breaks because the temperature drops below the working range.
Ten reviews go up on Amazon to say how bad the wireless doorbell is, and no further sales are made!
That is not good for the supplier and not good for customers who miss out on the fantastic features because the reviews scared them away from making a purchase!
---
Warranty
Another reason is the warranty.
They are likely to offer you a warranty on your wireless doorbell or whatever electrical item you have purchased.
The warranty period is the time period where the supplier/manufacturer fully expects the device to work perfectly.
If you are using your wireless doorbell in the extreme cold (Or even in the extreme heat!), then you run the risk of a damaged device, and you may even invalidate the warranty.
I am sure they can determine if a wireless device has been exposed to temperatures lower than the operational range.
Whether they can be bothered or not is a different question!
---
Why Do Electrical Items Get Damaged In The Extreme Cold?
First, let's take a look at the components inside the wireless doorbell transmitter.
---
1. Electrical Components
The cold weather will slow down any electrical current.
I am sure you are aware (Especially if you have read how a wireless doorbell works) that when the pushbutton is pressed, it sends an electric current down the transmitter, picked up by the receiver.
Anything that slows this process down will reduce the working range of your wireless doorbell and may even stop it from working completely.
---
2. Plastic
At certain temperatures, plastic becomes extremely brittle, leaving it prone to breaking.
If you have a waterproof push button, the last thing you want is the plastic to break!
Any cracks or damage to the outer casing of the push button will expose the electrical items to any water damage (from rain), even if it is rated waterproof.
If the plastic on your transmitter cracks, even slightly, water will collect in the crevice.
When the temperature drops below freezing, the ice will expand, and the crack will get bigger.
---
3. Battery
Sure, this is also covered under the electrical items, but I wanted to keep the battery separate. Separate because there is something extra you need to consider.
If a battery is exposed to extreme cold, it will lose the ability to hold charge effectively.
As it is an electrical item, the cold weather will slow down the electrical current. That means it becomes less effective and may cause permanent damage.
It is not just the cold weather you need to be conscious of when looking at wireless doorbell options.
Heat can also affect, but that is a separate post!
---
What Is The Average Wireless Doorbell Operating Temperature Range?
We have checked multiple wireless doorbells to find examples that work in a temperature outside the average range.
Most wireless doorbells will happily work in the following range:
-4℃ to 40℃
That range is perfect for many parts of the world. It is not good if the temperature in your area has the potential to hit numbers outside the range above.
What you need are a few options where that range is expanded!
Although this range seems to be the average, we urge you to check with the manufacturer! You do not want to invalidate any warranty.
---
What Are The Options If I Need a Wireless Doorbell In a Cold Climate?
After checking the operating temperature range for several wireless doorbell options, we have picked the best 5 options for you to consider.
If you think we have missed out on some devices in the top 5, please let us know.
---
Physen Model CW Wireless Doorbell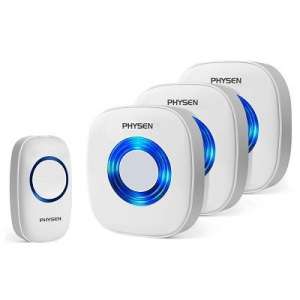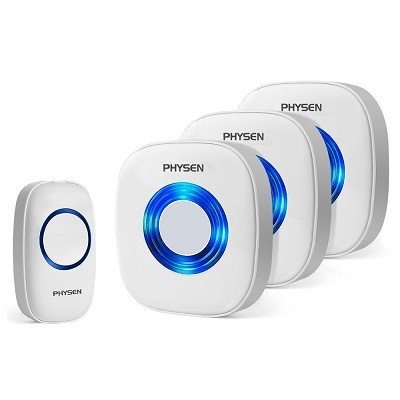 ---
Avantek DB-11 Cold Weather Wireless Doorbell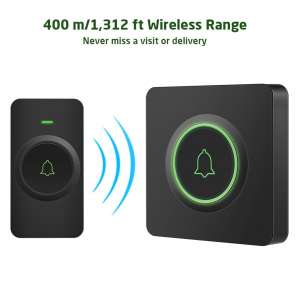 ---
Avantek CW-21 Wireless Doorbell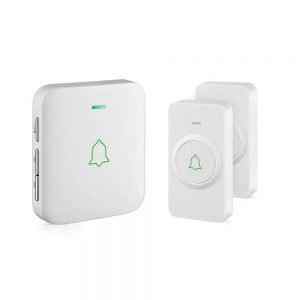 ---
Bitiwend Wireless Doorbell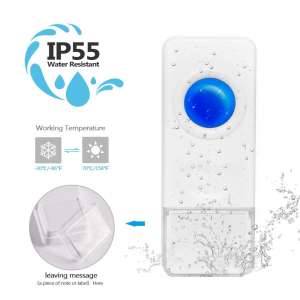 ---
Coolqiya Wireless Doorbell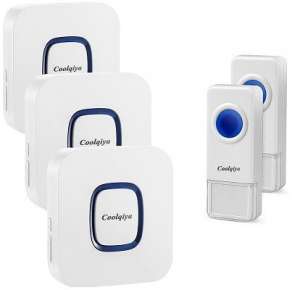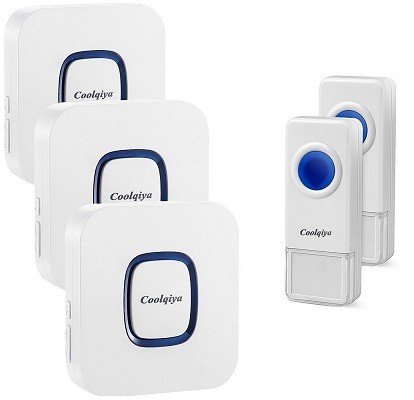 ---
Best Video Doorbell For Cold Weather
Ring Video Doorbell 2
If you live in a cold climate and would like to use a video wireless doorbell, you need to check out the Ring Video Doorbell 2, because it is the best smart doorbell for cold weather!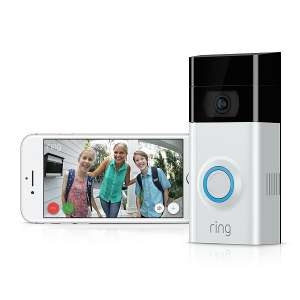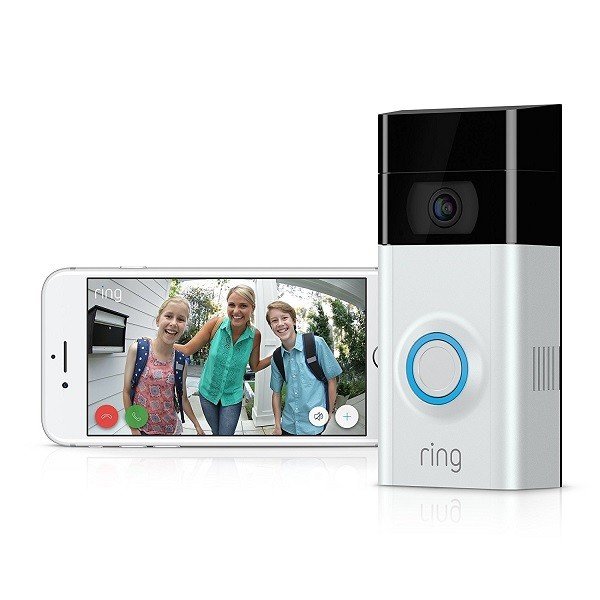 The Ring doorbell 2 has an operating temperature range of -5°F to 120°F (-20.5°C to 48.5°C). You can be sure that it will not let you down when the temperature drops.
With a 1080p HD camera, night-vision, adjustable motion zones, and a 160 degrees viewing zone, the Ring Video Doorbell 2 is an awesome video option for cold weather.
Also, Ring offers LIFETIME theft protection!
Ultimately, you can use the ring doorbell in cold weather.
Check out the Ring Video Doorbell 2 Review.
---
Conclusion
I absolutely hate cold weather! I'll put that out there right now.
Living in an area where the temperature rarely gets below -4℃ means that I have a wider range of wireless doorbells to choose from. If you live in a similar climate, you have a wider range of excellent wireless doorbell options.
As you are on this page, I guess you are living in a place on this wonderful planet where the temperature has the potential to drop further!
I hope the options we have highlighted above are suitable for your needs. They certainly can work in a colder climate, and as a bonus, they are all waterproof!
That is definitely something I needed to consider.
If you know any wireless doorbells that you think we should be adding to this list or have bought one of those above and did not have a good experience, please let us know!