Having a smart security camera installed in your home gives you relief and peace of mind every time you are not around. You can comfortably take a glimpse of what is happening around your home virtually from any geographical point. Unfortunately, most indoor security camera options available in the market come with high-budget price tags. The Blink Mini indoor camera solves this problem by providing high-resolution video coverage for an excellent price!
The camera is built with a blend of incredible features that set it in parallel competition with other more expensive cameras. Here is the Blink Mini Indoor Camera Review.
---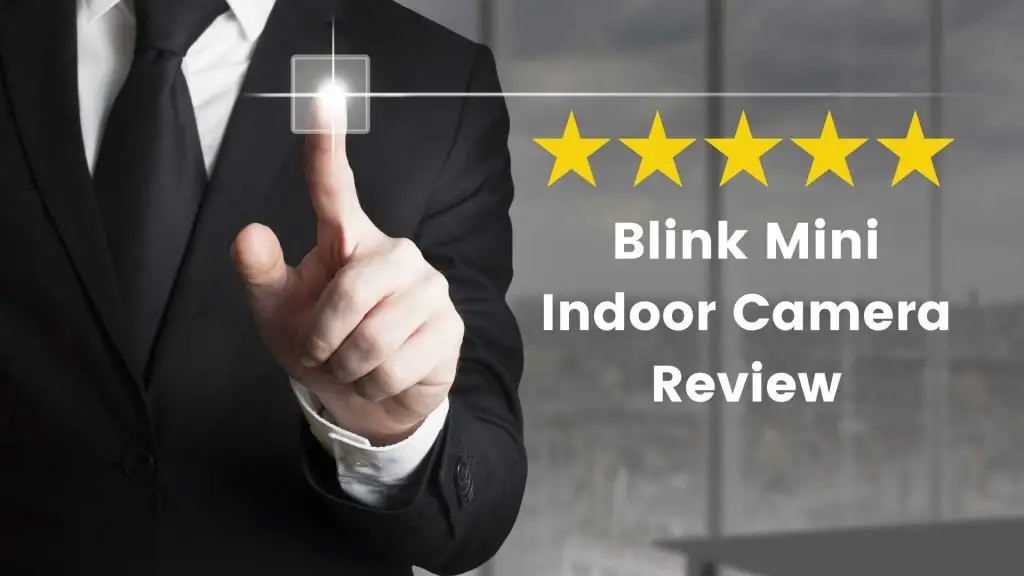 Blink Mini Indoor Camera Review: Features
The Blink Mini cam has unique features that you cannot afford to miss. Some of these features include;
Two-Way Audio – Blink Mini indoor camera not only allows you to have a clear view of your house, but it also enables you to hear and talk to those near the cam. This is an excellent way to stay connected with friends and relatives at home.
1080P HD Video Coverage – During the day, the Blink Mini indoor camera takes videos in 1080p HD resolution, providing you with a clear view of your home. At night, when there are low-light conditions, the camera shifts to HD infrared night vision.
Storage Options – You can also record, save, and store video clips on a cloud, thanks to the Blink cloud storage. All you need is a small subscription to enjoy the benefits of cloud storage for one month for every camera. You can also go for the unlimited option for a little bit extra per month, providing you with a storage facility for an unlimited number of cameras. Blink has also announced the unveiling of free local storage!
Customized Motion Detection – Blink allows you to receive notification alerts whenever motion is detected around your home. You can also customize zones for motion detection, enabling you to receive alerts for zones and times that matter to you.
---
Blink Mini Indoor Camera Review: One Of The Most Affordable Indoor Camera
As far as functionality is concerned, the Blink Mini security camera will be competing with models, such as the Wyze Cam and Ring Stick Up camera. But how does Blink Mini camera generally measure up? Here is an overview of what Amazon's newest security camera has to offer.
---
Specs
The Blink Mini security camera comes with the following specifications;
Field of view- 110° diagonal.
Weight- 48g or 1.7 ounces.
Camera resolution- 1080P HD.
Dimensions- 50mm × 49mm × 36mm/ 2in. × 1.9in. × 1.4in.
Connectivity- 24 GHz 802.11g/n Wi-Fi.
Generation- First generation.
Audio- Two-way audio recording and speaker output.
Smartphone requirements- Android 5.0, iOS 10.3, and Fire OS 5.1.
---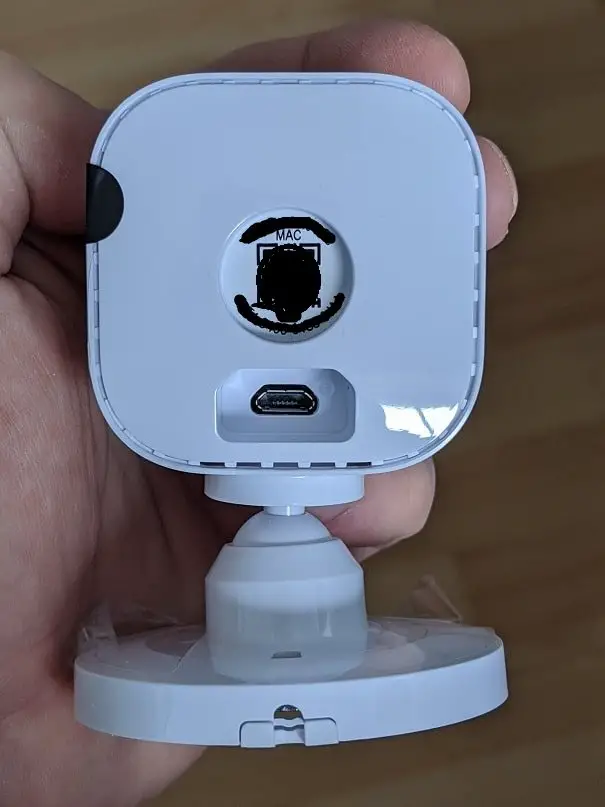 Design
When it comes to design, the Blink Mini camera is the simplest model you will come across. Its camera module is made of a plastic casing, which slightly extends to the front of the cam.
This palm-sized camera is built with 2 LED indicators, a microphone, and the main lens. You can also trace the micro USB port at the back of the camera for power. The circular divots at the bottom and the back of the Blink Mini camera make it easy for you to mount it on a stand.
---
Waterproof and Temperature Rating
The Blink Mini security camera is designed for indoor use only. The camera does not provide temperature monitoring. Generally, the Blink Mini cam is not weatherproof, making it unfit for outdoor use.
If you are looking for one of Blink's security cameras for outdoor use, then you might want to go for the XT2 model.
---
Camera Rating and Quality
The Blink Mini camera captures videos in 1080p HD resolution. However, the streaming quality of the camera might be lower than most of the cameras in the market. But you can clearly see people and other elements within a set space.
On the other hand, the infrared night vision of the Blink Mini camera has incredible clarity in capturing items in the dark. However, the camera has problems capturing overly bright elements at night.
---
Audio Rating and Quality
The Blink Mini camera's two-way audio is quite impressive. You can hear words clearly from a speaker, and it is easy to make out fast-spoken words. This is quite a high standard compared to the audio features of most cameras.
It is also possible to mute and un-mute the camera's microphone and speaker.
---
Mobile App
The Blink mobile app enables you to view live video clips and manage the Blink Mini camera from any point. The app has a simple outlook that makes it easy for you to directly get into the live view.
You can also make changes to the camera settings using the Blink mobile app.
It is worth mentioning that the Blink Mini works seamlessly with Alexa too! Alexa show will display footage from any Blink Camera, including the mini.
---
Warranty
The Blink Mini security camera comes with a 1-year limited warranty covering the quality and defects of the device.
The warranty is only valid for one year from the date of the initial shipment, and the defects covered must be under ordinary usage by the consumer.
---
Conclusion
We found during the Blink Mini Indoor Camera review: The Blink Mini indoor camera is a practical and affordable choice for an indoor security camera.
The functionality and performance of Blink Mini is work in progress, considering the anticipated updates of the camera by Amazon.
Although it is not the perfect option for an indoor camera, Blink Mini is a great choice for individuals looking for a low-budget security camera.
In fact, I am debating swapping all cameras over to the Blink system! Being able to view all camera footage on a mobile app with a very cheap subscription fee is very, very tempting. It was tempting before, but now they have a very cheap indoor camera. It may have just given me a nudge to replace my current system! Now I need to convince my wife. Wish me luck…
Blink Mini Indoor Camera Review Score