Picture this: You're sitting on your couch, lost in an episode of your favorite TV show, when the doorbell rings. You groan and grudgingly reach the door, only to find a salesperson convince you to buy something you don't need. Ugh. But what if you could answer the door without ever leaving your sofa? That's where smart doorbells come in!
These nifty gadgets have various features that make managing who comes to your doorstep easier and safer. From motion detection and two-way audio to live video feeds and instant alerts, smart doorbells offer a comprehensive solution to the age-old problem of "who's there?".
So if you're tired of missing important deliveries, greeting unwanted solicitors, or wondering if your package was stolen, it's high time you invest in a smart doorbell! In this article, we'll look at some of these innovative devices' best features and benefits and explore why they're becoming a must-have for every smart home.
So sit back, put up your feet, and let's dive in!
---
Smart Doorbell Basics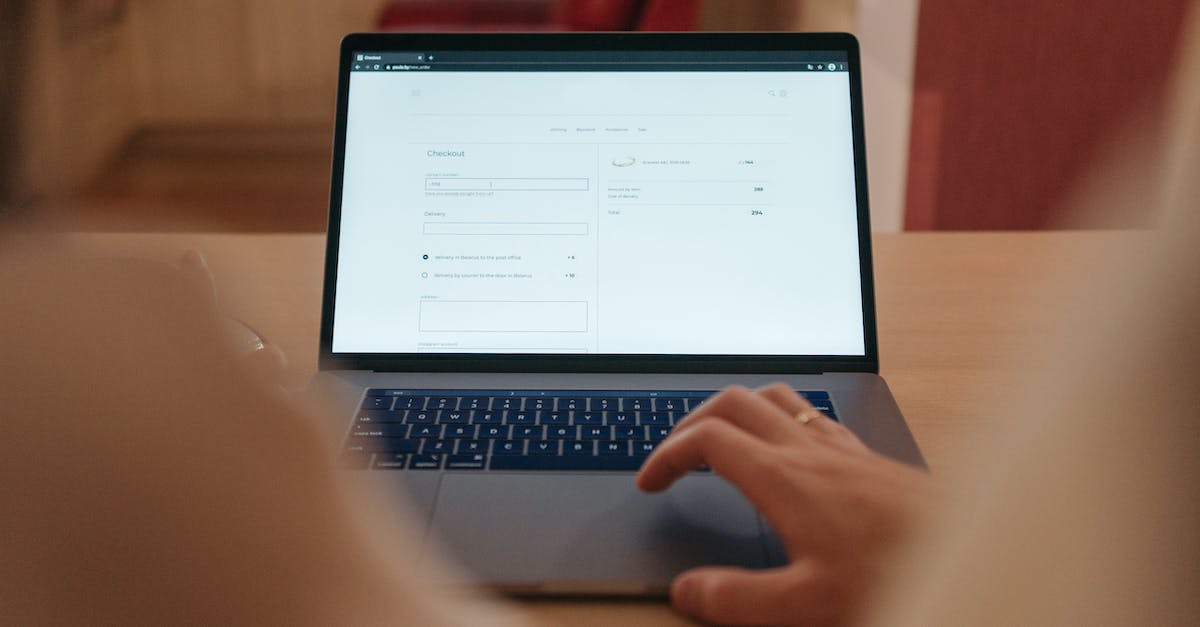 Ready to upgrade your home security? Look no further than a smart doorbell. Not only does it allow you to see who's at your door from anywhere, at any time – but there are many additional benefits and features to make your life easier and more secure.
Firstly, let's break down the basic features of a smart doorbell. There are typically two parts: the doorbell, which contains a camera, microphone, and speaker, and the accompanying app, which allows you to access these functions remotely. When someone rings the doorbell, you'll receive an alert on your phone – and from there, you can see and speak to whoever's at the door.
But the benefits don't stop there: with a smart doorbell, you can also:
Monitor your doorstep: Worried about porch pirates or package thieves? With a smart doorbell, you can keep tabs on your doorstep and receive notifications when packages are delivered – or if someone tries to take them.
Enhance your home security: A smart doorbell can act as a first line of defense against intruders – and many models even come with features like motion detection and night vision, so you can stay alert even when you're not actively monitoring the app.
Simplify your everyday routine: With the ability to see who's at your door without physically answering it, you can save time and hassle – and even give instructions to delivery drivers or communicate with unexpected visitors.
And those are just a few of the benefits of smart doorbells! A smart doorbell can provide all the above, whether you're looking for increased security, convenience, or peace of mind.
So what are you waiting for? Explore smart doorbell options today and see how they can enhance your home security and daily life.
---
Video Quality and Resolution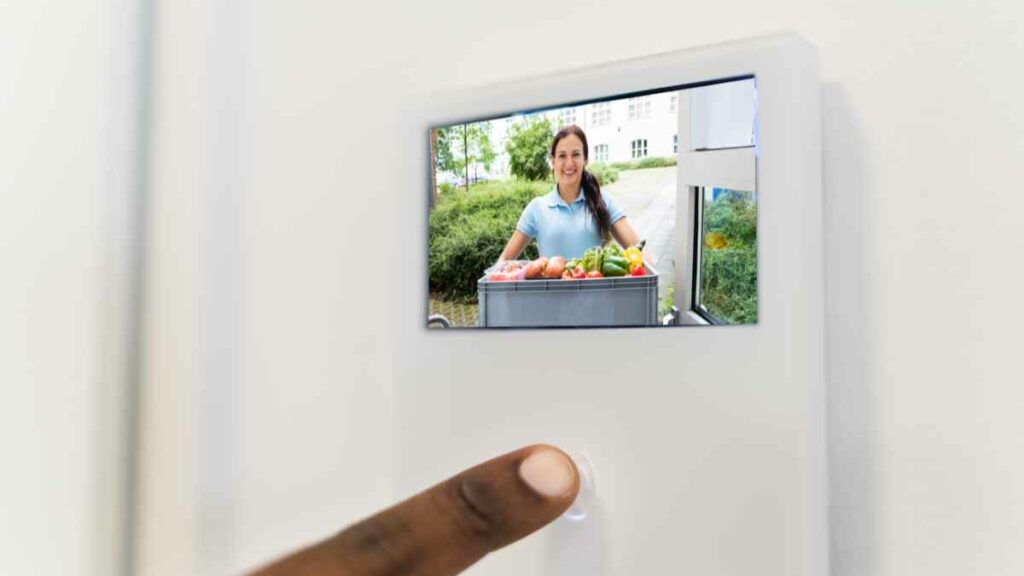 Regarding a smart doorbell, video quality, and resolution are vital features to consider. Why have a doorbell camera if you can't even see the faces on the other side of the door? With the latest video technology, smart doorbells offer exceptional video quality and resolution that make you feel like you are standing right in front of your doorstep.
A high-definition video resolution of 1080p or higher is the industry standard for most smart doorbells, providing clear and sharp visuals that can help you identify who is at your door. With a wide-angle lens, you can also get a complete view of your porch, and the video quality won't diminish even in low light conditions.
Benefits of having superior video quality:
You can see visitors' faces, even across the street or in low-light conditions.
With the wide-angle lens feature, you can see your full porch and determine if there are any packages or mail.
The high-quality video makes identifying potential intruders or package thieves easier, helping protect your property.
Tips for getting the most out of your smart doorbell video quality:
Make sure to place your smart doorbell in a location that provides the best possible view of your property.
Test the video quality at different times of the day and in different lighting conditions.
Regularly clean your doorbell camera lens to ensure maximum clarity.
In conclusion, video quality and resolution are the key features for choosing a smart doorbell. With high-quality video, you can know you can always see who is at your door and feel safe in your home.
---
Power and Connectivity Options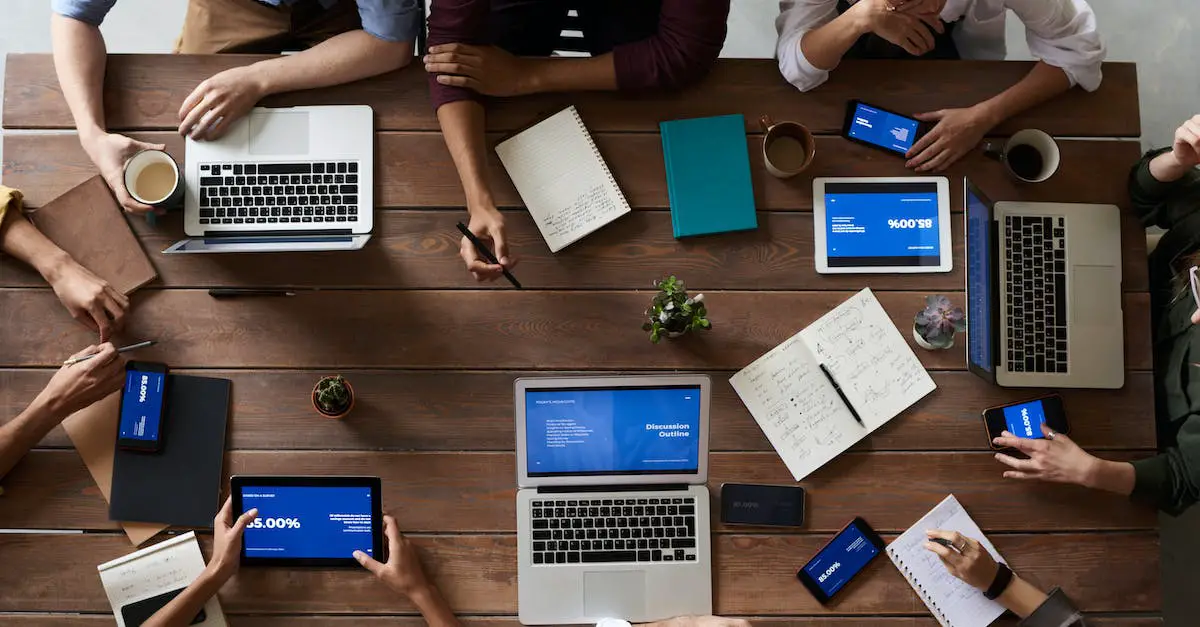 A smart doorbell is a neat addition to any home, but you'll need to consider power and connectivity options to function properly. Luckily, many smart doorbells come with numerous options to suit your needs. For example, some models allow you to hardwire your doorbell to your existing wiring, while others come with rechargeable batteries. Smart doorbells often connect to your home Wi-Fi network, making it easy to monitor your front door from your smartphone or computer, so be sure your network has a strong signal in the area where you're installing your doorbell.
Smart doorbells typically have options for powering and connecting to your home network. For power, consider whether you want to hardwire your doorbell or use a rechargeable battery. If you choose a wired option, you may need assistance from an electrician to install it properly. Additionally, ensure your home network covers your smart doorbell installation area. Some doorbells may have a limited range, which could cause spotty connectivity.
Benefits of Rechargeable Batteries: Rechargeable batteries for smart doorbells are convenient because they can be charged without taking the doorbell off the mounting plate. This makes it easy to keep your doorbell operational, and you may not need an electrician to install it.
Benefits of Hardwired Doorbells: If you can hardwire your doorbell, you won't have to worry about replacing or recharging a battery. Additionally, you can get more seamless integration with current doorbell wiring, allowing the door chime in a home to continue functioning as before.
In summary, whether you're looking for the convenience of rechargeable batteries or the seamless integration of a hardwired doorbell, smart doorbells come with numerous power options to fit your needs. Once you've selected your power option, be sure your home network covers your new smart doorbell's installation area to ensure a strong signal and the best functionality.
---
Smart Home Integration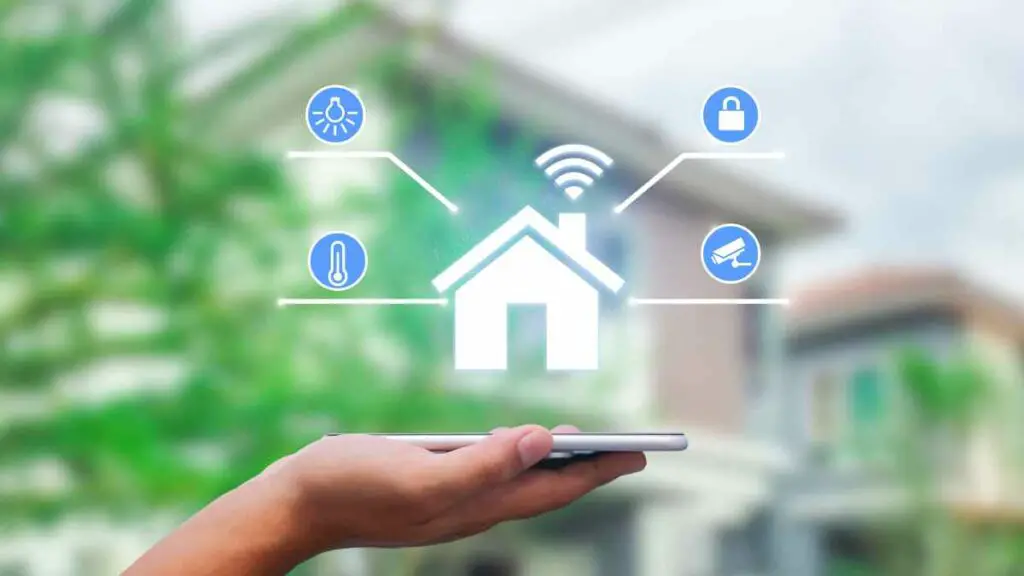 Smart home integration can bring your doorbell to the next level. With the ability to connect with other smart home devices, you can enjoy a more comprehensive experience. Imagine answering your smart doorbell from your living room or kitchen through your Alexa or Google device AND unlocking your guest's door with one command. No more running into door walls or scrambling to find your key. With smart home integration, you can control your home from anywhere, anytime.
Not sure where to start with smart home integration? Here are some tips and benefits to help:
Benefits of Smart Home Integration:
Control all your smart home devices from one hub
Convenient hands-free experience
Increase safety and security for your home
Save money on energy bills
Tips for Smart Home Integration:
Do your research and make sure your devices are compatible
Start small and build from there
Use an app or hub to manage all your devices in one place
Automate your routines and save your favorite settings
In conclusion, smart home integration can enhance your doorbell experience and bring convenience into the palm of your hands. Take the time to explore and research what devices can work with your current doorbell system, and enjoy a future where everything is connected.
---
Advanced Features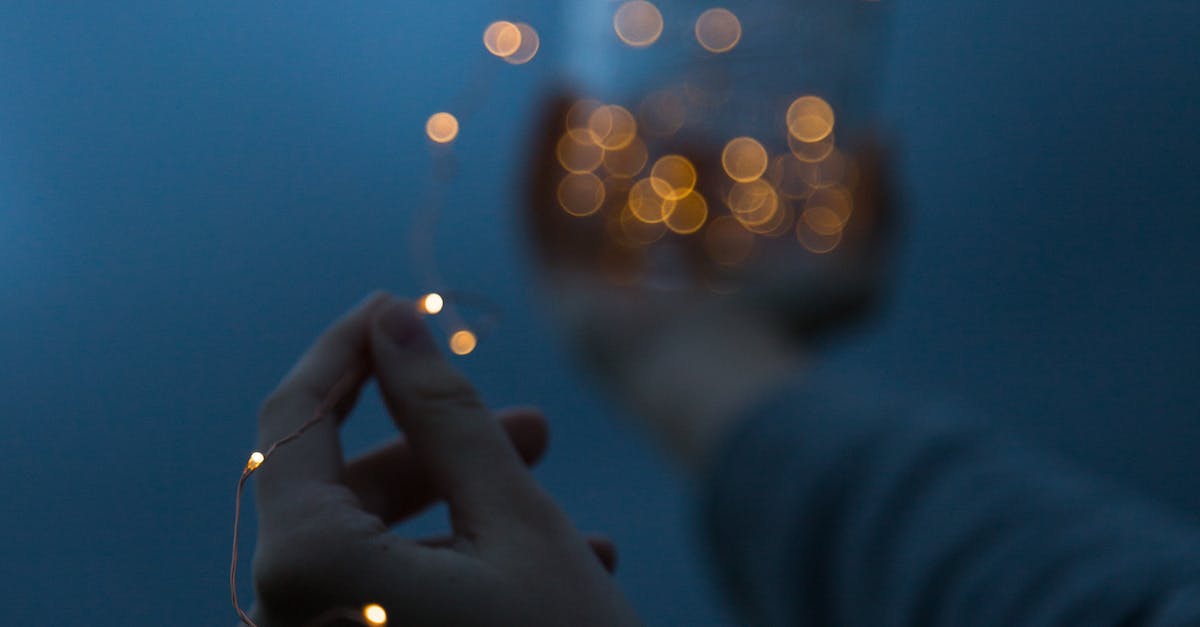 Now, we are talking! The advanced features of your smart doorbell set it apart from a regular old doorbell. We're discussing features that will make you say, "Wow, my doorbell can do that?!". Let's dive in.
Motion detection: Let's start with one of the most useful features of a smart doorbell, motion detection. Not only will your doorbell alert you when someone is at your door, but it will also detect motion in the surrounding area. This feature is perfect for monitoring your porch, driveway, or any other area you want to keep an eye on.
Live video feed: With a smart doorbell, you don't have to wonder who is at your door. The live video feed feature lets you see exactly who is standing on your porch. This feature is perfect for those that want to keep an eye on who is coming and going from their property.
Two-way audio: Have you ever wanted to talk to someone at your door without opening it? With the two-way audio feature, you can speak to anyone at your door through your smart doorbell. This feature is perfect for deliveries or when you're away from home and want to pretend you're there.
Night vision: Don't let the dark stop you from monitoring your property. With night vision, you can see who is at your door no matter the time of day. This feature is perfect for those that want to keep their property safe 24/7.
So there you have it, the advanced features of your smart doorbell. You can keep your property safe and secure by using motion detection, live video feed, two-way audio, and night vision. With these features, you can feel at ease knowing that your doorbell is working hard to keep you and your family safe.
---
Installation and Set-Up Process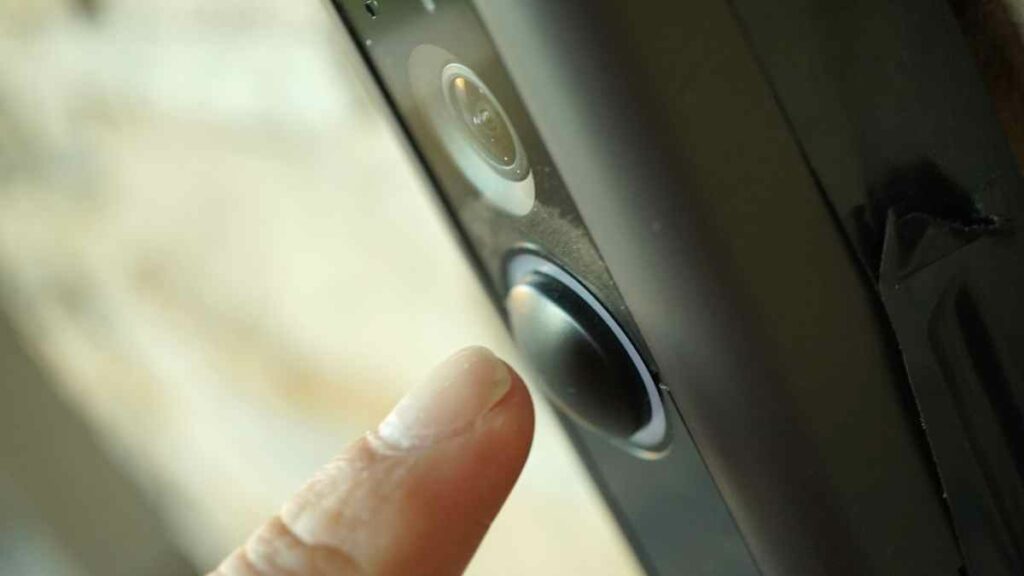 Installing and setting up a smart doorbell may sound daunting, but fear not! It's quite simple. First, ensure your home Wi-Fi network is up and running. Then, follow these simple steps:
Once you've unboxed your new smart doorbell, download the manufacturer's app and create an account. This will be your home base for managing the device.
Next, turn off the power to your doorbell at the breaker or fuse box. Remove your old doorbell and install the new one using the manufacturer's instructions provided. Connect the wires correctly and use the included screws to mount the device properly.
Once you've installed the physical device, turn the power back on and wait for the doorbell's LED light to start blinking. This usually indicates it's ready to connect to your Wi-Fi network.
Follow the instructions to connect your doorbell to your Wi-Fi network using the app. Ensure the device is within range of your network and that you've entered the correct Wi-Fi password.
Once the doorbell is connected to your network, you're almost there! Set up any additional features you want, such as motion detection or alerts, through the app. And that's it – you're all set!
A smart doorbell installation and set-up process may seem intimidating, but it's a breeze! Just take your time, follow the manufacturer's instructions, and you'll have your new device up and running quickly.
---
Benefits and Cost-Effectiveness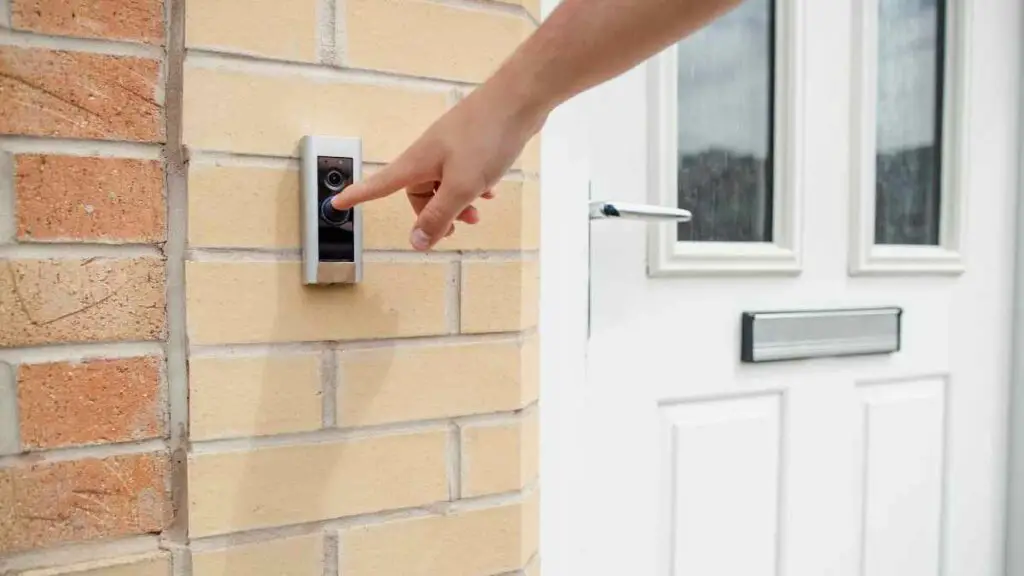 When upgrading your home security, a smart doorbell is a must-have. It provides an extra layer of protection and allows you to see and communicate with visitors from anywhere, making it a convenient addition to your home. Plus, with its features and cost-effectiveness, you won't regret investing in one.
One major benefit of a smart doorbell is its ability to deter potential intruders. With motion detection and a built-in camera, it can capture suspicious activity and alert you. In addition, many smart doorbells come with a two-way audio feature, so you can easily communicate with delivery people or visitors, even while you're away from home.
Another benefit is the convenience it provides. Do you hate missing a package delivery or unexpected visitors? With a smart doorbell, you can receive alerts on your phone or a smart device and even speak to visitors through the doorbell app. You'll never miss a package delivery again!
When it comes to cost-effectiveness, a smart doorbell is a smart investment. Unlike traditional home security systems, you won't have to pay monthly monitoring fees; you can even install it yourself without professional help. Additionally, you can choose from various affordable options, making it suitable for any budget.
A smart doorbell is an excellent addition to your home security system. With its advanced features and cost-effectiveness, you can't go wrong investing in one. So why wait? Upgrade your home security today!
---
Conclusion
In conclusion, smart doorbells are changing the game regarding home safety and convenience. Their advanced features and benefits offer a level of security that traditional doorbells can't match.
From seeing who's at your door no matter where you are to receiving notifications when packages are delivered, smart doorbells offer priceless peace of mind. Plus, with the convenience of communicating with visitors without opening the door, you can avoid those awkward moments when you don't feel like chatting.
Overall, a smart doorbell is worth considering if you want to upgrade your home security system. Just be prepared to be the envy of all your neighbors – and maybe even your mail carrier!
References: